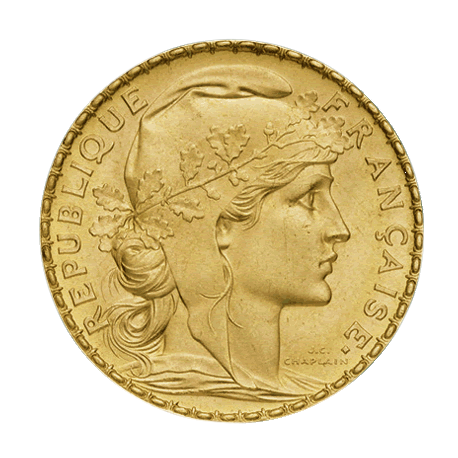 Selling Napoleon
Napoleon and gold coins are indisputably an attractive asset to hold given the current economic situation. Based on how your own circumstances evolve, you may want to sell your gold coins (or a portion of them) to have cash on hand or reinvest in other projects. Fortunately, selling gold coins in Belgium is easy and tax advantageous, unlike in other countries. GFI can advise and help you on your journey in selling Napoleons or other gold coins.
Selling Napoleon
What makes Belgium such a good place to sell Napoleon or gold coins?
Even though selling gold is highly regulated, Belgian regulations remain highly favourable for sellers. There are no taxes or duties payable on the selling of gold in Belgium.
Transactions are quick and simple. However, the Anti-money Laundering Act of 18 September 2017 obliges us to identify sellers and set up an electronic registry of their details. So, we must ask for some form of identification, meaning the sale of gold is not anonymous. This measure is aimed at combatting money laundering, frauds and scams. Moreover, a cash payout is limited to €500 per transaction per day. GFI will pay the outstanding amount the same day by wire transfer.
When to sell gold Napoleon or gold coins
The best time to sell your gold coins is never entirely obvious. You can track prices[RC1] , study charts and keep an eye on the premium. However, there are other factors [RC2] that exert an influence on the price of gold, including market conditions, inflation, real interest rates and the geopolitical situation.
As mentioned above, there is of course the premium as well as the spot price.
The premium is the percentage difference between the spot price of a coin and the ask or bid price.
The spot price is the intrinsic value of the coin, that is, the value of the gold contained in it as based on the price of gold on international markets.
The buyer will look to buy the investment-grade coin that has the lowest premium while the seller wants to sell at the highest premium. The prices displayed on our website already include the premium and any fees.
How to sell Napoleon or other gold coins
You should use trustworthy establishments that specialise in the sale of gold.
You will find many places that buy and sell gold in Antwerp and in the centre of Brussels (where GFI is located). Transactions are quick, simple and secure. Look into an establishment's reputation before going. The sector is booming, which means many unscrupulous traders have opened their doors too.
The experts at GFI will inspect your coins and determine whether they deserve a premium on top of their intrinsic value. There are other factors that play in calculating the sale price of gold coins, like supply and demand, rarity, condition of the coins (those that are very damaged can still be smelted), and numismatic value (for rare and collectible coins). They will then give you a no-obligation valuation for your coins. You should store your coins in a sealed bag. If your coins are not in a sealed bag, avoid cleaning them as you risk damaging them.