Nugget Kangaroo 1 Ounce (Australia)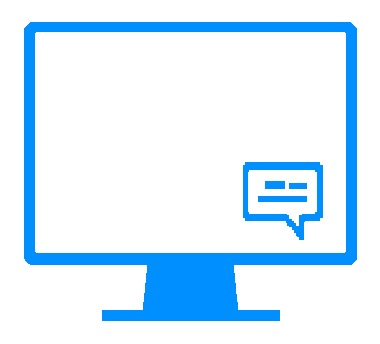 Buy at the counter
Come during our opening hours without appointment for any amount under 3000€.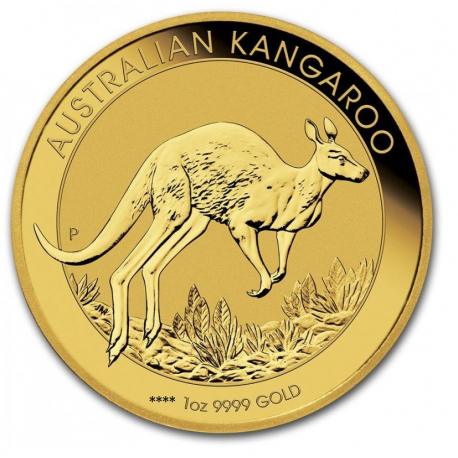 Did you know?
A beautiful coin of an ounce of fine gold (9999)
Its effigy varies every year, which can make it a more sought-after coin
Net weight :

31.1035 g

Gross weight :

31.1035 g

Country of origin :

Australia

Purity :

999.9‰

First strike :

1986

Also available in :

1/2, 1/4, 1/10 Ounce
Cotation from 2021-09-24 at 13:49:02
You buy at :
1 554,00 €
With premium :

3.91%
Buy
Available in depot
You sell at :
1 495,00 €
With premium :

-0.01%
How to Sell
Create alert ?
Non-contractual photo
Selling spot price
Buying spot price
The Australian Nugget is a one-ounce gold coin (31.1035 g of pure gold). It was created in 1986 by Perth Minth.
The reverse of the coin initially sported a gold nugget. The obverse represent, like the Canadian Maple Leaf, Elizabeth's two portrait . From 1989, the gold nugget left its place to the Australian kangaroo. Despite this change, the denomination of the coin remained "Nugget". Like the Chinese Panda, the reverse of the Australian Nugget changes according to the years.
The Nugget has a purity of 0.999 (24 carats). This coinis therefore made of pure gold which makes it more fragile to wear. It is therefore advisable to take precautions to handle it.
The Australian Nugget has different face values ranging from $ 5 AUD to $ 3000 AUD . This value varies depending on the weight of the part. The gold weight of the Australian Nugget ranges from 1.555175 g to 1000 g per piece. The Australian Nugget is therefore one of the largest gold coins.
| | | | | |
| --- | --- | --- | --- | --- |
| Size (gold) | face value | Weight | Diameter | Thickness |
| 1 Kg | 3000 AUD ($) | 1000,1 g | 74,50 mm | 13,90 mm |
| 10 ounces | 1000 AUD ($) | 311,067 g | 59,70 mm | 7,90 mm |
| 2 ounces | 200 AUD ($) | 62,214 g | 40,40 mm | 4,00 mm |
| 1 ounce | 100 AUD ($) | 31,103 g | 32,10 mm | 2,65 mm |
| 1/2 ounce | 50 AUD ($) | 15,4107 g | 25,10 mm | 2,20 mm |
| 1/4 ounce | 25 AUD ($) | 7,7508 g | 20,10 mm | 1,80 mm |
| 1/10 ounce | 15 AUD ($) | 3,1103 g | 16,10 mm | 1,40 mm |
| 1/20 ounce | 5 AUD ($) | 1,5710 g | 14,10 mm | 1,30 mm |