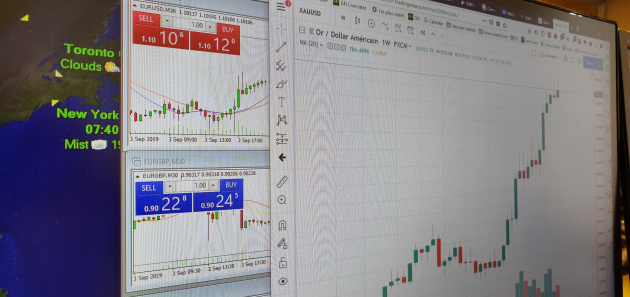 04/09/2019
The price of gold has risen significantly.
Gold reached an unprecedented level during the day yesterday. Indeed, the ounce of gold in euros exceeded 1413eur which represents a record never reached since its listing. It has stabilized around 1400th this morning.
The price of gold is pushed by the trade war between China and the US, the threat of a war in the golf, Brexit, the increase in demand for the yellow metal and a strong dollar.
Regarding the latter, we were talking about records for the yellow metal in euros but we are still far from its historical level in dollars. The ounce of gold this morning stands at $ 1535 a far cry from the $ 1914 of September 5, 2011. That day, the EURUSD court was 1.43 against 1.0990 today and a high dollar positively influences the price of the gold in euro.
Let's keep an eye on this record and see if it will be beaten in the coming days... Wait and see